Toilets, shade, power, sound, food… you can help make it happen !!
Every event needs an infrastructure and we'll need your help to get these projects up and running in time.
No matter what your skills and experience, every pair of hands helps! If you would like to get involved, please email volunteers@goingnowhere.org
Infrastructure projects include:
First shade – this is the operational space for the first and last crew on site. Also called "Container Village" .
Werkhaüs – this is the living space of everybody on site during Setup and Strike. A communal space to rest, chill and play. Werkhaüs also hosts DVS (Department of Volunteer Servicing) also known as "Fluff": they are responsible of keeping the volunteers hydrated and well! During the event Werkhaüs is a normal-ish barrio that is formed by "very involved humans" and provide Werkshöps related to how Nowhere is created.
Middle of Nowhere – (MoN) a large communal space, with shade and a sound system that hosts workshops, performances, talks and live concerts.
La Cantina

 – this is where volunteers (if you're doing more than a 6 hour shift) take their meal!
NoInfo– this is a central information desk, eagerly providing advice, assistance and information. Here you can sign up for volunteer shifts, rideshares, hand in (or look for) lost property, and where to find out about last minute workshops or other updates to the daily events listed in the What? Where? When? Guide. This is also where you come to purchase ice or a buy a voucher to refill your camp's watercube, the only commerce on site!  
Malfare  – the 'Malfare Complex'  is a 24/7 volunteer-run operations center for medical, welfare and safety matters. This includes headquarters for services that focus on participant well-being, for when things move beyond what can reasonably be expected under radical self-reliance.  Nomads, Welfare Enough, Red Cross medical services, the Consent Violation Reporting Box, and the Safe Space are all part of the Malfare Complex.
Kunsthaus – is the space and tool shed available for artists and barrios.
Ohana House

 – on site, the Department of Inclusion runs Ohana House: a designated safe/sober space that welcomes all ages and abilities. We host daily community-inclusive events, alongside creative activities, and general chill space for those who seek space away from the thumpa-thumpa heartbeat of the city. This space strives to be kid-friendly at all times, asking anyone who enter to exercise consideration and self-control.
Gate & Greeters

 – they welcome you and wave at you goodbye, on shift 24/7 they also give your bracelet and basic information about this year's event.
Toilets – we won't tell you what to do with it, figure it out – Self Reliance – but it's REALLY important to figure it out, so please read our Shit Talk.
Power grid – needed to run lights, refrigeration and sound systems for everything in this list and sometimes art projects.
And all the stuff used by everyone or all permit requirements

– e.g. ; signage, fencing, fire extinguishers… 
Do you want to build with us?
You want to help create a city from the ground up? Or just curious to work under the sun?
Come and join us, weather you're a carpenter or housekeeper, we want you!
You can reach our lovely B.D.S.M. (Build Design and Strike Management) Meta-Lead at bdsm@goingnowhere.org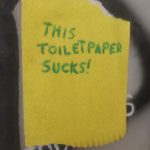 Even if you've been to other Burning events, you're probably wondering about the loos. What are they like? Do they smell? How much privacy is there? Are there health concerns?