Everything at Nowhere is run by volunteers – this means: YOU!
We need your help! Everything at Nowhere is run by volunteers – this means: YOU!
We are all responsible of what is this event! YAY VOLUNTEERS ARE AWESOME!
The volunteer registration system, now called For Information & Scheduling Teams, is live and you can register by clicking this big button:
YOU CAN BE INVOLVED IN DIFFERENT TIMES:
During the set-up (pre-event operations such as build, production, power, city planning, etc): We raise a city from the ground up. Harsh conditions, intense labour and work hours. It is extremely rewarding, you'll create in few days connections that will be stronger than any others. When everyone on site works their ass of towards one goal: this weird Utopia called Nowhere.
During strike : We've had our fun, but it's also time to stick to our principles. We strike all structures, clean and chase down every last piece of moop until there is nothing besides a blank canvas.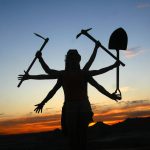 We also have some other roles available to help plan and produce Nowhere. If you would like to get more involved that way then one of the roles below might be perfect for you. Take a look at the list below to see what we need right now and contact the associated email address.
A lots of hands are needed in a variety of roles to keep things running smoothly during the event! Use the For Information & Scheduling Teams system to sign up! or go to NoInfo during the event.
URGENT 2020 ROLES TO BE FILLED
We always need Nomads, Gate Crew, Interpreters, Sound/Light/Power,  La Cantina crew etc. but we also have quite a few year round roles if you would like to get more involved, or want to do something different than last year – the list below is what is currently up for grabs so if anything sounds interesting to you, please contact the email next to the role.
Build Strike Design Management Roles 
Strike Co-Leads – Oversee Nowhere being put into boxes and cleared away from site after the event – strike@goingnowhere.org
Strike Leave No Trace Co Lead – The purpose of this role is to oversee a team of volunteers who together ensure that once event has finished there really is No Trace. Either organising line sweeping for MooP (matter out of place) or teaching volunteers how to assist people using the W&R (Waste and Recycling Zone) there are many ways to ensure the field is restored to its original state. It will require somebody who is available to stay until the end of strike for up to 10 days. – lnt@goingnowhere.org
City Planning Roles
City planning needs a few volunteers who help us make the city in the few weeks before the event. Out of these volunteers we need a few leads who can help us with the following leads…and no worries, anyone can do it. Interested? – email at cityplanning@goingnowhere.org 
 

Signage Lead – Want to know where you're going on site? So does everyone else! Design signs, plan and map out where our signs should go starting a week before the event.
Placement Lead – arriving first days of build, playing around with gps, marking the location of all structures on site. Easy as it sounds.
Demarcation lead – 1 a 2 weeks before the event you and your team put up the city's contour, by hammering rebar in the soil, placing signs, making fences… it takes a little endurance and muscles.
City Planning strike lead- after Nowhere you and a team are taking down all demarcation and signage items and making an quick inventory of what is left and what goes in which container.  Takes 1 or 2 days.
Creativity Roles
Innovation lead or co-lead – The innovation team manages innovation projects that make Nowhere better in some way, or address an existing problem. You will manage innovation grants and foster innovation projects. – art@goingnowhere.org
Gate, Greeter & Perimeter Roles 
Finance Roles 
Barrios FineAnts lead – The person that help liase with the barrios presale and all the money related matters between Norg and barrios. – finance@goingnowhere.org
Bus co-lead (habla español) – You will be in charge of the bus operations with Caroline and Hécate, with a special focus on tasks that require communications with the bus company, bus drivers (calls, invoices, facturas). Contact us at bus@goingnowhere.org !
Leave no traces Roles 
LNT Social Media Lead – deal with our fb page and post LNT info on other Nowhere fb pages and respond to Q's & comments that arise. – Pre-event only- lnt@goingnowhere.org
LNT Volunteer Coordinator – help recruit and brief volunteers. Monitor Fist and liaise between volunteers and LNT team leaders –Pre-event-only– lnt@goingnowhere.org
LNT METALEAD – Manage the LNT Team Leads, monitor/oversee preparation pre- event, set up, event time and strike. The LNT Meta lead need to both focus on the Long term objectives of Nowhere and on the immediate objectives and plans for the next Nowhere. – Year Round Role– lnt@goingnowhere.org
LNT Trash Pandas Lead – Organising the Trash Pandas: removal or waste and recycling from NORG locations. – lnt@goingnowhere.org
Production Roles 
Participant Wellness Roles 
Site Infrastructure Operations (Si-Ops) Co-Lead – Event time site management, dealing with structures, deliveries, and general operation of the event – site@goingnowhere.org  
Sound Light and Power Roles 
Event-time Power Lead – Manage the team of Power Rangers that maintains Nowhere's power grid and keeps electricity flowing throughout the event – power@goingnowhere.org 
Volunteer Roles 
Cantina co-lead – Plan and run the crew kitchen, organise delicious meals for hungry volunteers so they will be forever grateful – cantina@goingnowhere.or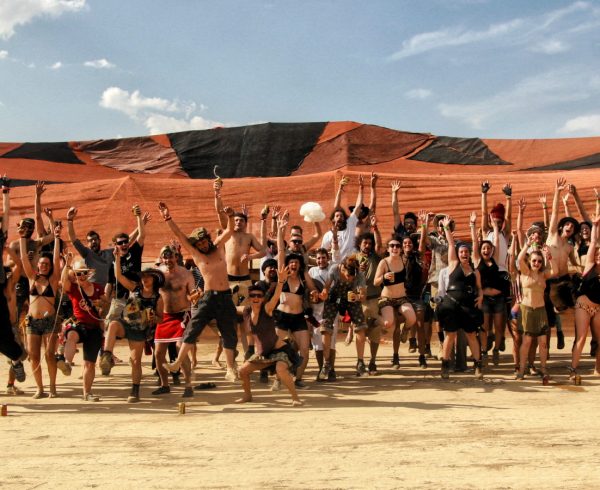 NOrg is looking for humans to hire! You might be wondering – why is a non-commercial, volunteer-run event looking for
Read More »