Nowhere 2021
Nowhere 2020
Nowhere 2019
Nowhere 2018
Nowhere 2017
Nowhere 2021
Nowhere 2021 financial report
From 1 January 2021 to 31 December 2021
A small amount of income was left in our third party account to refund those who were still asking for it, leading until well entered 2021. Then transfered back to our bank account mid 2021. The rest of the income is from barrios storage fees.
It cost us under £73K just to 'keep the lights on' in 2021, this was mostly funded with the rest of donations from 2020 cancelation. We continue having one full time employee as its legally required and one contractor during part of the year.
We renewed our trademarks and transfered them to our Spanish company, having to fill international applications to be covered in the UK due to Brexit. This process is only done once every 10 years.
We offered 8000 euros in total for Summer grants, with 9 grants accepted but 3 of them were paid in 2022, therefore will appear on the 2022 financial report.
We made a big change in our Annual Leads Meeting and included food and accomodation for those who wanted to assist, having the oportunity to appreciate our hard working volunteers. 2021 ALM was hold near Barcelona for 3 full days in December.
---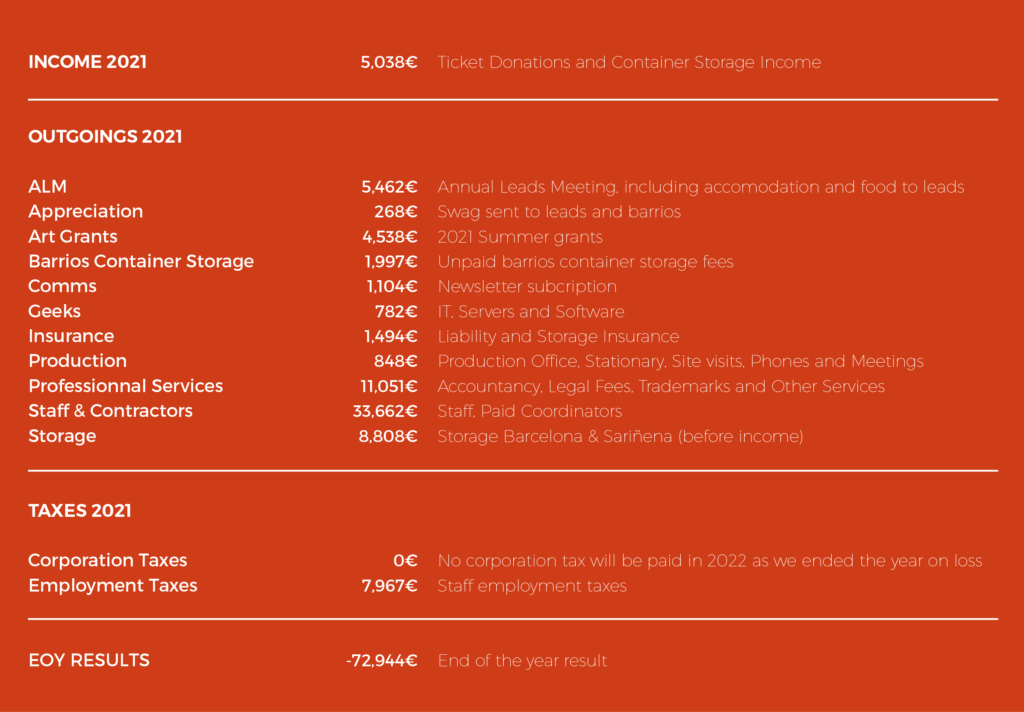 ---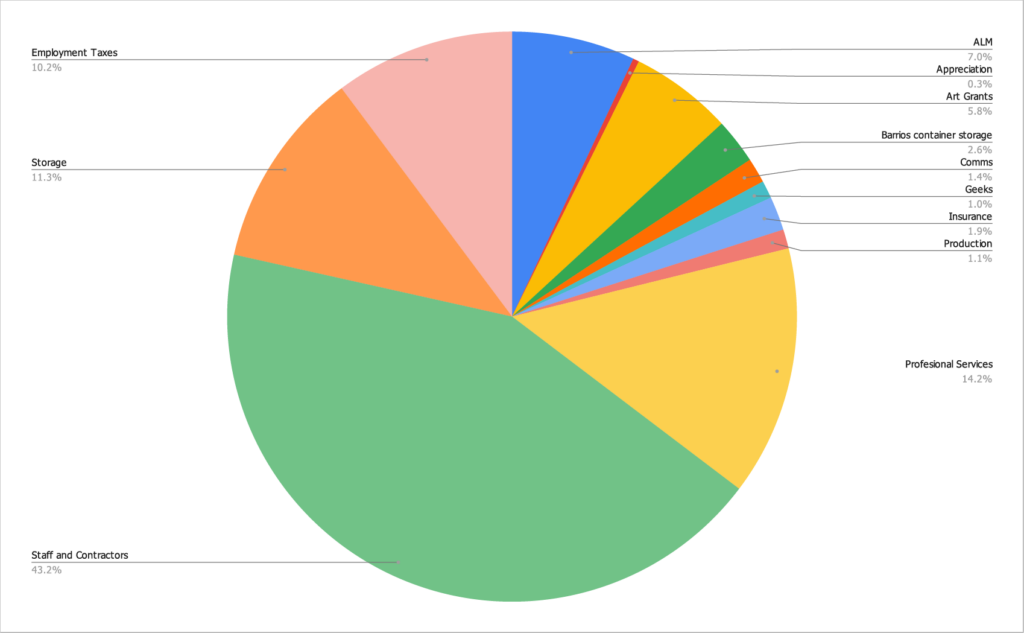 ---
Nowhere 2020
Nowhere 2019
Nowhere 2018
Nowhere 2017