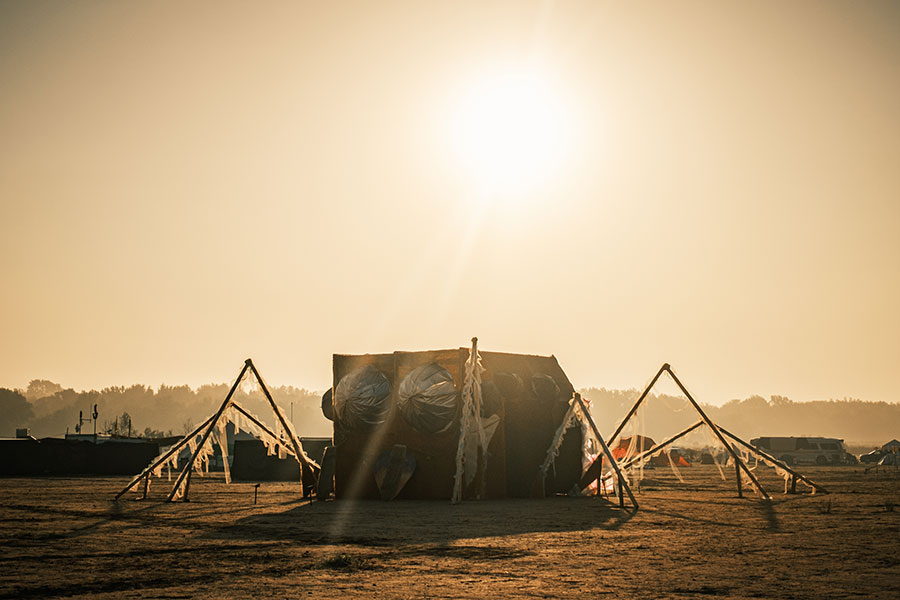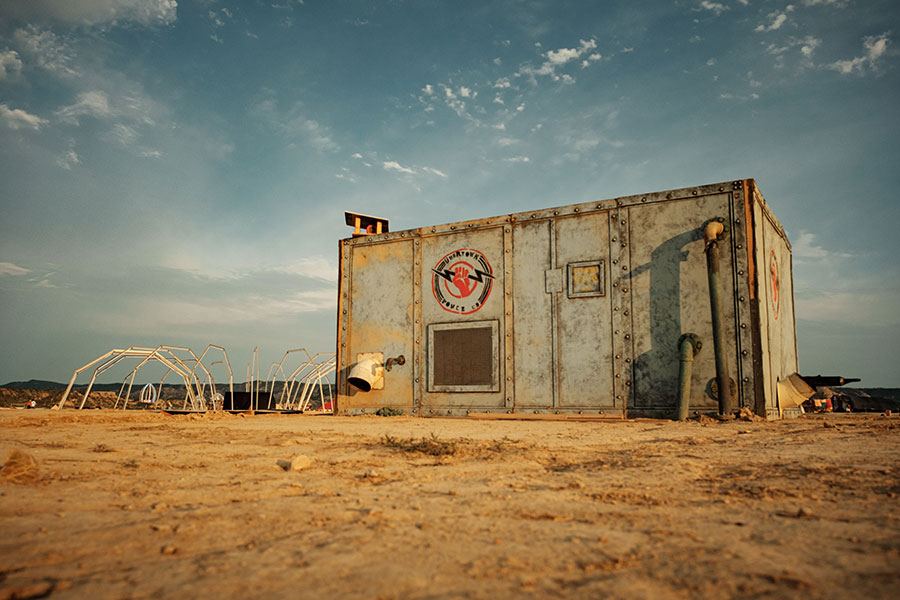 Nowhere is an experiment in creative freedom, participation and cash-free community, conceived, built, experienced and returned to nothing by YOU. Created by a diverse, artistic global community, Nowhere is a unique event held in the hot, dusty desert of northern Spain.
Nowhere is based on 10 core principles, inspired by the core principles of Burning Man, which are:
Self Expression – The freedom to be yourself
Self Reliance – You are responsible for you, mentally and physically
No Commerce – Forget about money, there's nothing to buy
Leave No Trace – From dust to dust, we only leave footprints
Participation – Get involved, Nowhere is what we make it
Inclusion – Everyone is welcome to be a Nobody
Gifting – We give our time, effort, and gifts freely
Cooperation – Together we are stronger
Community – A family of individuals, we look after each other
Immediacy – Make now count
Surrounded by rocky mountains in the scorched Spanish wilderness, the setting is stunning. Directions are sent out in the Survival Guide shortly before the event, but getting there will help you arrange transport and organize rides.
Nowhere is in northern Spain, between Zaragoza and Lleida. The nearest villages are Castejón de Monegros (12km) and Sariñena (19km), and from both directions the last 10km is on gravel roads.
GPS: 41°40'45.4″ North 0°09'04.3″ West (or 41.679270, -0.151182 if you prefer)
Finding a place to host Nowhere that is outside of civilization can present a lot of challenges. One of those challenges is getting Nobodies on site to enjoy our event. Below find some tips and recommendations for how you can arrange travel to the event site.
Distances from the closest cities with airports:
Reus is a 2:30 drive from Sariñena (Reus airport has many flights from the UK, Germany and the Netherlands).
Barcelona is a 3:30 drive from Sariñena (with flights from most international airports).
Pamplona is a 3:30 drive from Sariñena (with flights from many Spanish airports).
Madrid is a 4:30 drive from Sariñena.
Bilbao is a 4:30 drive from Sariñena.
Driving at Nowhere
Nowhere is a pedestrian environment; only registered art cars, bicycles, emergency and administrative vehicles are allowed to cruise around.
To ensure everyone's safety, we ask that motorized vehicles follow these rules when driving at Nowhere:
Only drive on site from sunrise (7:00) to sunset (20:00)
Drive on perimeter roads (not through the center)
Have a ground escort (someone to walk in front of the car and look for potential hazards)
Drive very slowly! The speed limit is 10km/hour
Parking Options
In your barrio or designated vehicle freecamping areas. If you park your vehicle in one of these areas, the vehicle cannot be moved again until the event is over. That means you can't leave to go on grocery runs, to pick up a friend, or go to the river for a swim. Please respect the rules above when driving to and from the vehicle's home during the event.
In the Parking Area near the Gate. If you plan to drive the vehicle off site during the event (such as driving to town for grocery shopping), then you will need to park in the Parking Area. You can leave the site and return whenever you please.
If you have any questions about vehicle permits at Nowhere and driving on site, contact traffic@goingnowhere.org
Note: Why not club together for a car? If you book early enough, you might be able to find good deals.
Once you arrive in Sariñena train station, you can take a taxi to town.
Taxi Use-Sales:: +34659696929
Note: The taxi driver will not take you to the event site, only to town.
Nowhere takes place in the Spanish desert, in a very hot, harsh climate, with none of the amenities of modern life.
Expect temperatures of well over 40 Celsius (over 105 Fahrenheit).
It takes time to adjust to the desert climate. Don't be surprised if you spend your first day or so feeling a bit queasy and cranky. 

BEWARE: Things you can handle in the default world may hit you much harder out here! Be prepared!
A lot of things! Really, we can't list them. Basically, what happens and what is there is what you bring with YOU, what YOU want to share. And, what the other participants want to share. This can be an art project, performance project, innovation project, workshop, event, art-car, barrio..
Check out the participation page to find out what's possible, and if you can obtain a grant for that secret project you have in mind.