We need your help to make nowhere happen!
Nowhere offers few paid positions
Do you have experience with event production, leading and managing teams, making and keeping schedules, treating people with respect in 35º heat?
Do you like missions in challenging environments? Doing things with friends? Do you love it when a plan comes together?
Can you think on different timelines simultaneously, organise, prioritise, and communicate effectively under pressure? Can you do it in English AND Spanish? Great, when can you start?
About us
Norg, the group of humans collaborating in organising Nowhere, is recruiting few paid positions in the lead up to Nowhere 2023 – these are a paid positions on a full-time(-ish) relationship.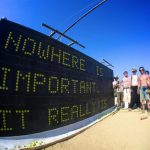 Sign up for our newsletter to learn of new vacancies when they are open.