Not content for your art to remain in the one place during Nowhere? Want to take your music with you when visiting the other side of the playa? Or do you have another reason to bring an art car?
Registered art cars are the only motorised vehicles allowed to drive on site during the event. 
However we want to keep all our lovely, dusty attendees safe, so if you want to bring an art car, you have to register it first. There are also some areas of Nowhere that are off-limits to art cars at all times, so scroll down to see the map of the no-drive zone.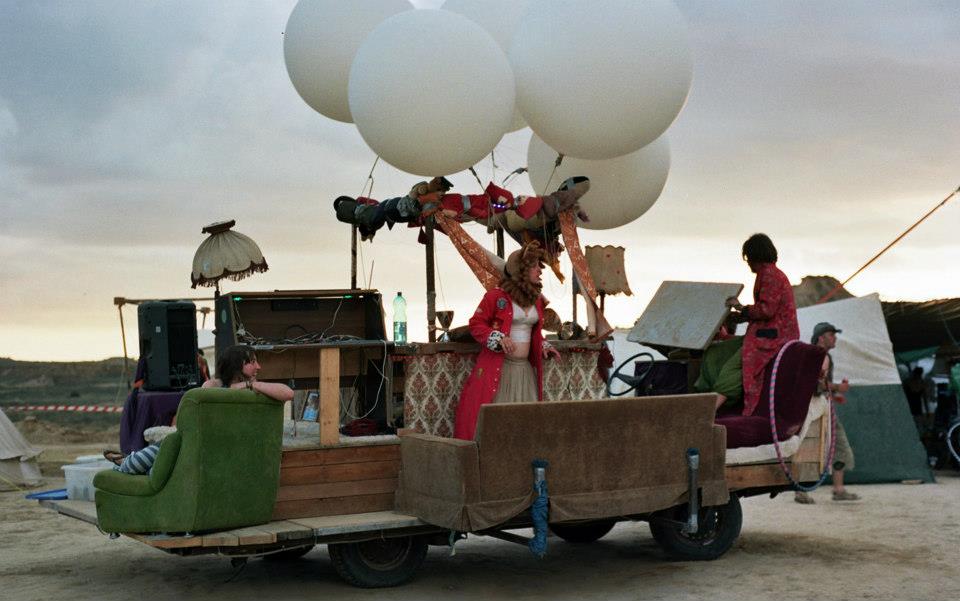 You MUST register your art care BEFORE you arrive at Nowhere. If you are applying for a grant to fund your art car, please refer to these guidelines.
You will be sent full instructions after you register, however in short you will need to report on arrival to register your drivers. Your art car must also be checked by the art car team in the designated Art Car area.
Art cars, Barrios and other registered projects can arrive the weekend before the event starts, however you must get an Early Entry pass in advance and show it at the Gate when you arrive. After you register we can discuss this with you further.
The days leading up to the opening of the event are frantic getting ready for 1000+ people arriving. We will not be able to guarantee help with getting your vehicle set up. Any materials or labour you need must be brought with you, and everything you bring must be removed at the end of Nowhere.