'Art takes Nowhere from just being a party in the desert to being an amazing, unique event.'
Art and creativity are core to Nowhere.
They are an important aspect of what sets it apart from other events.
We would like to thank you for considering bringing art to Nowhere!
Nowhere 2021 summer ART GRANTS
As you've no doubt noticed, our yearly reunion in Aragon didn't happen this year. But we would still love to support you in making art for your local community.
To this end, we have 10'000€ to distribute in Art Grants, to the various projects which apply properly for it.
To apply, please send us an email to art@goingnowhere.org, describing your project and how much financial support you would like to request.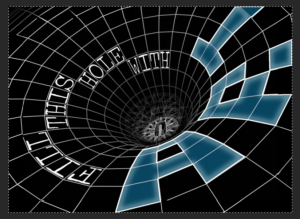 Conditions for these grants
We will fund only physical art pieces this time around; no performances or workshops.
The art piece needs to be exhibited publicly this year, in either a communal public space anywhere in the world, or at another burn event. The piece must be put up on display before Christmas 2021.
While we would like to also see your piece at the next Nowhere gathering, this is not a requirement for this granting round. For Nowhere 2022 a separate round of Art Grants is intended to open in February 2022. Applying or receiving funding in one round does not exclude you from applying and receiving funding in another round.
As usual, funding will be transferred as reimbursement for proven material costs, covering only the building materials and transportation costs of the art piece. For examples: wood, screws, LEDs, and fuel are covered. But not tools, booze, speaker rentals, or artist's fees…
The funded artists will be fully responsible for respecting local laws, acquiring any possibly required official permits, and addressing any safety concerns.
Starting date for applying: ɴᴏᴡ & ʜᴇʀᴇ !
Last day to apply: 30th September 2021
Grants are processed as we receive applications
Last grant approval by the end of October
Bottom line: Do you have an idea? Are you working on a piece? Do you want help with your costs?
Please tell us about your idea and material needs at art@goingnowhere.org.
[And by the way, if you'd like to be on the Creative Grants Distribution Council (Nowhere Art team) and make these decisions yourself year-round, maybe there's a place for you with us ☺ Please reach out using the same channels.]