All the useful infos & links you need to have!
This tiny page was created to help Norg's leads finding their way through the mess we made.
Go directly to:
new in Norg?
Here some useful info:
FIRST, obtain your norg email:
You can get a Nowhere email address  by contacting your MetaLead. You will need a Nowhere email address to access all our online tools.
THEN, HERE'S SOME REQUIRED READING:
(you don't have to read it right away, but it's important that you read it)
And finally, discover the tools we used:
How do we work together while being all around the globe? We use some shiny online tools: 
-> Not Slack is our chat platform for day-to-day communication, please join any channels you want.
-> Google drive is our document storage place, our collaborative folder to work together on things. Please read the read me folder first.
-> Loomio is our decisions making platform, we discuss here topics that need all human's attention. 
If you feel super lost and confused about all of this, remember: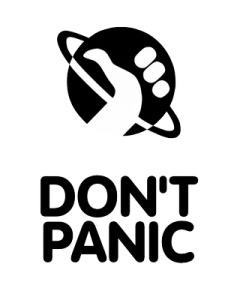 (even if i'm an old egg in norg)
During set-up, the event and strike, there will be a Lead's Cabin where you can go if you need a quiet place to do some work.
Here is a Jargon Buster, but our language is changing very fast (we are a bush of weirdos), don't hesitate to create fun new words and share it with us.
Well, not really (yet). But you can find some useful docs here.
How to get a valid receipt? If you're submitting an expense claim then we need the right paperwork so that we can refund you! Find the Factura Guide HERE

S.N.I.T.C.H is a project made by volunteers to share internal info with volunteers. We aim to collect/harvest info and share them to increase collaboration, support change and avoid a tone of emails.
> Read past issues HERE (Archive)
WHERE CAN I SEND YOU INFO TO SHARE?
The information you share here will be included in the next S.N.I.T.C.H. newsletter.
HOW TO CREATE & ADVERTISE A NEW ROLE?
DO YOU WANT TO CREATE A NEW ROLE? HERE'S SOME INFO:
By "Role" we mean: lead, co-lead, shadow lead, meta-lead, etc. For all other volunteer positions, go to the FIST platform
You will need to inform your MetaLead & HR about your recruitment needs.
Next, ask yourself the questions: does this role already have a "Role/Job Description" document? Does it need updates? Does it need to be created? To find it, look into the role descriptions folder on the Drive. If it needs to be created or updated, you can ask your MetaLead, the former human in that position, and/or HR for help.
Before you begin, consider making yourself a tea or a coffee. Why? Because it's always enjoyable.
HERE AN EXAMPLE, TO INSPIRE YOU : https://www.goingnowhere.org/power-architect-lead/